General Information
We hope you can join us in Atlanta in Feb!

2023 AFOS Annual Meeting at SECO February 27-28!!
The AFOS SECO meeting is an all inclusive package for AFOS members and Federal Service Optometrists on Feb 27th and Feb 28th in Atlanta, GA.

Those registered for SECO through this AFOS bundled program will attend the AFOS meeting starting the afternoon of Monday, Feb 27 and running all day Tuesday, Feb 28 at the Ritz Carlton Atlanta. The remainder of the SECO program will be held from Wednesday, March 1 through Sunday, March 5 at the Georgia World Congress Center.
SECO early bird rate is $761/$866 regular. AFOS members will have 55+ hours of CE available for both meetings at more than a 25% discount!!
AFOS Meeting includes:
13 Hours of excellent COPE approved CE including Service Chiefs' Breakout Sessions

Receive great savings on the combined AFOS/SECO program!!

AFOS 2023 Business Meeting

Newest technology and innovations in the AFOS Exhibit Hall

Service Camaraderie

Fantastic city and fun event!

Fantastic hotel and location!! Hotel room block at government rate.


Your registration also includes membership to SECO University. A premier online CE platform valued at $295.


-------------------------------------------------------------------------------------------------
Registration Rates for AFOS and SECO Bundled Package
Early Bird Rate - Now through January 17, 2023

$565 AFOS Members in good standing* (SECO meeting alone is $761)

$765 Federal Service OD Non-member rate

Regular or Onsite Rate - January 18 to February 27, 2023

$665 AFOS Members in good standing* (SECO meeting alone is $866)

$865 Federal Service OD Non-member rate

Current Residents

$25 Current AFOS Resident Members in good standing*

$75 Non-member rate

Students

$20 Current Student Members in good standing*

$50 Non-member rate

Non OD/Guest for Luncheon & Reception

$100

AFOS Meeting Only

$200 AFOS Members in good standing* ~ Early Bird Rate

$250 AFOS Members in good standing* ~ Regular or Onsite Rate

$375 Federal Service OD Non-member rate ~ Early Bird Rate

$425 Federal Service OD Non-member rate ~ Regular or Onsite Rate
---
Meeting Information
Meeting Dress Requirements
* Air Force: Service Dress for both meetings. Civilian clothes are authorized on travel days.
Air Force members traveling in a Permissive Temporary Duty (PTDY) status are not required to wear their uniform.
* Army: ASUs or AGSUs for both meetings (TDY/PTDY). Civilian attire is appropriate for day of arrival and departure for Army members.
Class A – AFOS and day 1 of SECO; presenting lectures and/or posters; formal events (i.e. receiving award(s), induction into the Academy, etc…)
Class B – all other days of attendance except travel days and noted above
* Navy: Khaki's or Service Dress Blues for both meetings (sweater or Eisenhower jacket is authorized with Blues unless presenting). Civilian clothes are authorized on travel days.
* PHS/IHS:
Service dress blues for both meetings. Business casual approved for travel days.
USPHS members traveling in a Permissive Temporary Duty (PTDY) status are not required to wear their uniform.
* VA: Business professional
* Civil Service & GS: Business professional
---
Event Agenda
Monday, February 27th:
AFOS Board of Trustee and Leadership Meetings (invited attendees only)
0800 – 1030 ~ AFOS Board Meeting
1100 – 1330 ~ AFOS AOA Section Chiefs' Meeting
AFOS Continuing Education Program ~ 4 hours of CE
1330 – 1930 ~ Registration and packet pick-up for attendees
1400 – 1500 ~ Exhibit Hall Opening
1500 – 1550 ~ "Military Refractive Surgery: CCXL Implementation, CRS Cases and the Future" by Dr. James Colgain [COPE Course ID: 80613-PO]
1600 – 1650 ~ "Softball and Statistics: A Research Review" by Dr. Kimberly Woideck [COPE 83261-FV]
1650 – 1730 ~ Exhibit Hall & Networking Break
1730 – 1820 ~ "Multi-Focal Contact Lenses- A New World" by Dr. Sean Pitale [COPE ID: 83342-CL]
1830 - 1920 ~ "The "I Done Messed Up" Grand Rounds" by Dr. Meghan Elkins [COPE ID 83257-TD]
1930 – 2100 ~AFOS Opening Reception and Exhibit Hall
Tuesday, February 28th:
AFOS Continuing Education Program ~ 9 hours of CE
0700 – 0900 ~ Registration and packet pick-up for attendees
0700 – 0800 ~ Breakfast and Exhibit Hall
0800 – 0940 ~ "Current initiatives regarding eye care in the military" by Michael Pattison, OD and Scott McClellan, MD [COPE ID: 83368-PB]
0940 – 1020 ~ Exhibit Hall & Networking Break
1020 – 1110 ~ "And the Survey Says: Clinical Presentations with Multiple Treatment Answers" by Dr. Katherine Laney [COPE ID: 80948-TD]
1120 - 1210 ~ "Monoclonal Antibodies- What They Are and Why They Matter" by Dr. Katherine Laney [COPE ID: 80948-TD]
1215 – 1330 ~ AFOS Annual Business Meeting and Membership Luncheon
1330 – 1510 ~ AFOS Service Breakout Sessions by Branch Specialty Leaders [COPE ID: 83344-PB]
1510 – 1540 ~ Exhibit Hall & Networking Break
1540 – 1630 ~ "Keratoconus: Diagnosis,Treatment and Legal Considerations" by Dr. Katie Gilbert-Spear [COPE ID: 83384-TD]
1630 - 1710 ~ Exhibit Hall Break, Exhibitor Spotlight and Raffle giveaways
1710 – 1800 ~ "Nd:YAG Capsulotomy" by Dr. Ryan Kern [COPE ID: 83142-LP]
1810 – 1900 ~ "Nd:YAG Laser Peripheral Iridotomy and Thermal Laser" by Dr. Ryan Kern [COPE ID: 83143-LP]
1930 - 2100 ~ AFOS Closing Reception and SECO 100 Celebration

March 1st – 5th ~ SECO at the Georgia World Congress Center (Wednesday to Sunday – 44+ hours CE)
Event Speakers
Dr. James Colgain

Dr. James Colgain is a native of Bethesda Maryland and a 1983 graduate of the Illinois College of Optometry. He is the past National Director of Professional Care for TLC Laser Eye Centers, a 60 center international provider of laser vision correction services. He has built eight laser and cataract centers for the USAF and TLC. Dr. Colgain began his optometric career as a USAF scholarship recipient, serving five years in a hospital-based practice. He retired as at Lt. Col with the DC Air National Guard F-16 Squadron. After leaving active duty, Dr. Colgain was recruited to pioneer Kaiser Permanente's Mid Atlantic Region's Eye Care Services.
As the Chief of Optometry and Manager of Eye Care Services, he was responsible for developing the optometry, contact lens and optical staff for this 500,000 member managed care organization. Dr. Colgain is adjunct faculty for four Colleges of optometry and has provided lectures on ocular disease, managed care, practice management, refractive surgery and authored numerous articles.

Dr. Kimberly Woideck

Dr. Kimberly Woideck graduated Cum Laude from West Virginia University with a Bachelor of Science in Medical Laboratory Science. She then completed a Bachelor of Vision Science and her Doctorate of Optometry at Nova Southeastern University. 

After gaining experience in various practice settings, she decided to pursue public service and earned a commissioned into the United States Air Force in 2019. Currently a Major, she has been blessed to serve on remote training missions as well as earning the 2021 Air Force Biomedical Clinician of the Year, Company Grade Officer.

Dr. Woideck enjoys the outdoors, camping and kayaking and being a dog mom to Doodle Bug.

Dr. Sean Pitale

Maj Sean Pitale is a proud member of the South Carolina Air National Guard, having been in for 10 years. He graduated from Inter-American School of Optometry in Puerto Rico in 2008. In 13 years since graduation, Maj Pitale has worked in an OD practice in Hilton Head, SC, and an MD/OD practice in the Charlotte, NC area. He has also freelanced around the Carolinas, doing fill-in work at local private offices and retail outlets. He got his undergraduate degree in Business from San Diego State Univ.

Dr. Meghan Elkins

Dr. Meghan Elkins is a staff optometrist at the Hershel "Woody" Williams VA Medical Center in Huntington, West Virginia. She is a 2010 graduate of Southern College of Optometry and completed a Primary Care Optometry residency at the Salem VAMC in Salem, Virginia. Dr. Elkins became a fellow of the American Academy of Optometry in 2012. She has previously lectured for the Southeastern District of the NC Optometric Society, the Indiana Optometric Association, AFOS, and the AAO. She is a past chair of the education committee and a current AFOS board member. Her favorite hobbies include rock climbing, skiing, whitewater rafting, trail running, and scleral depression.

Dr. Michael Pattison

Dr. Mike Pattison was born and raised in Port Huron, Michigan and attended St. Clair Community College receiving an Associate's Degree , the University of Michigan receiving a Bachelor of Science Degree in Zoology and later the Hartford Graduate Center where he received a Master of Science Degree in Health Care Management. He obtained his Optometry degree from the Michigan College of Optometry in 1981 and entered the Navy that year. While in the Navy, Mike also completed the Executive Medicine Program at the Naval Post-Graduate School and graduated from the Naval War College. During his 30 year career, Mike was stationed in the Philippines, Connecticut, Rhode Island, Texas, Virginia and retired in Maryland. His military positions have included Commanding Officer at the Naval Ophthalmic Support and Training Activity, the Integrated Service Chief during the Walter Reed Consolidation, Navy Specialty Leader, Executive Agent for the DoD Optical Fabrication Enterprise, Command of the Tri-Service Optician School and served as a member of Navy Medicine Executive Steering Committee and the initial Inter-Service Training Realignment Organization which was active in the consolidation of military health care training. Since retiring from the Navy, Mike has worked as an Occupational Vision Optometry as part of the Tri-Service Vision Conservation and Readiness Program at the Army Public Health Center in Maryland before moving to his current position as the Readiness and Operations Optometry Program Manager at the Vision Center of Excellence. In addition, he has been very active in the Armed Forces Optometry Society serving in all Board positions except Vice President and serving as the Active Executive Director from April 2011 to May 2012. Mike currently lives in Maryland with his wife Julie.

COL Scott McClellan

Colonel Scott F. McClellan was born and raised in Easthampton, Massachusetts. He matriculated at the University of Rochester in Rochester, New York, graduating Magna Cum Laude with a Bachelor of Arts in Biology and a Minor in Psychology. He obtained his medical degree from the Uniformed Service University of the Health Sciences in 2000 and completed a Transitional Year Internship at Madigan Army Medical Center in the summer of 2001. He served as a flight surgeon in the Vilseck Health Clinic and later as Brigade Surgeon for the 3rd Brigade, 1st Infantry Division in Vilseck, Germany. He deployed to Kosovo in November 2002 as the Multi-National Brigade East (MNBE) Deputy Surgeon. From 2003-2006, he completed a Masters of Public Health at the University of Texas Medical Branch in Galveston, Texas and a Residency in Aerospace and Preventive Medicine at the Naval Aerospace Medicine Institute on Pensacola Naval Air Station, Florida. He reported to Hunter Army Airfield, Georgia as the 3rd Aviation Brigade Surgeon in the summer of 2006 and later deployed in support of Operation Iraqi Freedom (OIF) 07-09 from May 2007 to July 2008. He completed an Ophthalmology Residency at Madigan Army Medical Center from 2009-2012. After serving a year as a staff Ophthalmologist in Fort Polk, Louisiana and completing his Intermediate Level Education-Common Core (ILE-CC) Course in Fort Belvoir, Virginia, he became fellowship trained in Cornea, External Disease, and Refractive Surgery at the Wilmer Eye Institute, Johns Hopkins Hospital in Baltimore, Maryland from 2013-2014. He served two years as the Chief of Surgery and later as the Deputy Commander for Clinical Services at the Kimbrough Ambulatory Care Center on Fort George G. Meade, Maryland. From 2016-2019, he was the Chief and Chairman of the Ophthalmology Service within the Walter Reed National Military Medical Center-Uniformed Services University's Department of Surgery in Bethesda, Maryland. He served as the Director, U.S. Army Medical Command (MEDCOM) Root Cause Analysis Event Support and Engagement Team (RESET) at the Office of the Surgeon General (OTSG) in Falls Church, VA from 2019-2021. He graduated from the Army War College Distance Education Program (AWCDEP) in July 2021 and recently transitioned to the role of Branch Chief, Vision Center of Excellence (VCE), Defense Health Agency (DHA) Research & Engineering in August 2021.

Dr. Katherine Laney

Dr. Katherine Laney is originally from Memphis, Tennessee. She received her Bachelor's degree in Biology from Mississippi College in 1995. She then earned her Doctorate of Optometry degree in 1999 from Southern College of Optometry in Memphis where she graduated Magna Cum Laude and was named a member of Gold Key International Optometric Honor Society. Named Tennessee's Young Optometrist of the year in 2005, Dr. Laney has continued to stay active in her profession. Her previous optometric experience was in Colorado Optometric Center, a Not for Profit clinic serving inner-city Denver and in a private practice in Morristown, TN. She is currently with Center for Sight, an ophthalmology practice in Powell, TN. She is an active member of the East Tennessee Optometric Society, Tennessee Association of Optometric Physicians Education Chair, and American Optometric Association.

In 2020 she received her Master of Medical Science, Molecular Medicine from Liberty University. She was awarded Tennessee's Optometrist of the Year in 2022. In her spare time she enjoys keeping up with her teenage children, attending her book club, and enjoying the many outdoor activities available in East Tennessee. As she is very new to the lecture circuit, she hopes all her hours of writing curriculum for homeschool and teaching her kids and other children will translate into her colleagues learning in novel ways.

Dr. Katie Gilbert-Smith

Dr. Katie Gilbert-Spear graduated with honors from Auburn University with a degree in Biomedical Sciences. She obtained her Master's degree in Public Health-Epidemiology from UAB School of Public Health and her Doctorate of Optometry from UAB School of Optometry. In 2019, she graduated, with highest honors, from Mitchell Hamline School of Law with her Juris Doctorate degree specializing in Health Law and Compliance.

Dr. Gilbert-Spear moved to Pensacola, Florida in 2004 where she and her husband, Dr. Carl Spear, grew one practice into four private practices and one Ophthalmology office which she managed for twelve years. She is the founder and director of The Visual Performance Center, which has conducted numerous research studies in contact lenses, solutions, dry eye and visual performance.

In 2021, Dr. Gilbert-Spear purchased two Optometry offices in the panhandle of Florida and opened a third location in 2022. She is a practicing attorney and focuses her work within the healthcare field. She is a consultant and speaker with various eyecare companies.

Dr. Gilbert-Spear is currently serving on the Florida Board of Optometry. She is also a current member of the Florida Bar, the American Bar Association and the American Public Health Association.

Dr. Gilbert-Spear lives in the panhandle of Florida with her husband, Dr. Carl Spear and their children. She enjoys reading, traveling and spending time with her family.

Dr. Ryan Kern

Dr. Ryan Kern is a 2018 honors graduate from the Pennsylvania College of Optometry, and he completed his Primary Care with Emphasis in Ocular Disease there as well in 2019. Ryan began working at the Kentucky College of Optometry that same year, where he teaches and clinically performs laser procedures and minor surgical procedures. Dr. Kern also teaches the posterior segment disease course, staffs the Pikeville Medical Center Optometry and Ophthalmology clinic, and created the Kentucky College of Optometry Primary Care with Emphasis in Ocular Disease residency. Ryan is the co-course director for the Kentucky College of Optometry 32-hour Expanded Therapeutic Procedures credentialing course for licensed optometrists and speaks about lasers and minor periocular procedures on a national level.
Exhibit Hall
Patriot Sponsor: CooperVision

CooperVision is one of the world's largest manufacturers of contact lenses.Our products are sold in over 100 countries around the world. From China to Europe, from Africa to the Americas, we're there improving the way people see.We appreciate that no two eyes, no two patients, and no two days are ever the same.
We realize that people look to us to provide contact lenses that are best in class, whether it's one of our mainstream lenses or one for our specialty market.We're also different. We feel that by collaborating and listening to others, we can accomplish far more. This is all part of our refreshing perspective to you, the people who wear our contacts and the eye care practitioners who work with us.
To learn more about us, take a look around our site by clicking here! Feel free to reach out and ask questions. We're here for you!
---
**CooperVision is also happy to offer at cost contact lens ordering options for Federal Service Members! Look in the members' only section for more information!
Patriot Sponsor: Johnson & Johnson Vision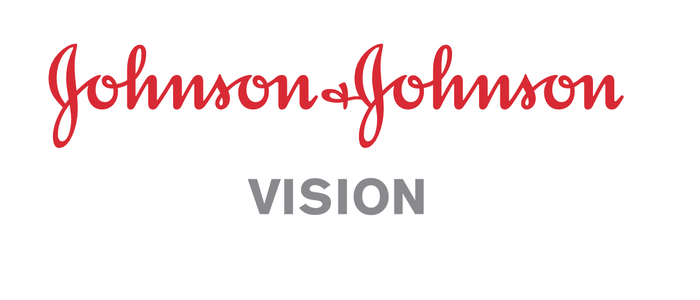 At Johnson & Johnson Vision, part of Johnson & Johnson Medical Devices Companies, we have a bold ambition: to change the trajectory of eye health around the world. Through our operating companies, we deliver innovation that enables eye care professionals to create better outcomes for patients throughout their lives, with products and technologies that address unmet needs including refractive error, cataracts and dry eye. In communities with greatest need, we work in collaboration to expand access to quality eye care, and we are committed to helping people see better, connect better and live better. Visit us at www.jjvision.com to learn more.
Patriot Sponsor: Essilor Luxottica

Essilor Luxottica
Luxottica Eye Care is a community of committed eye doctors. We're part of Luxottica, an industry leader in innovative design, leading-edge manufacturing and global distribution of fashion, luxury, sports, and performance eyewear.
Far more than a collection of brands, we're a patient-focused, industry-shaping organization dedicated to helping people see and enjoy the beauty of life. We're dedicated to the ODs who want to impact the world, form the future of optometry, and be a force for good.
We are Luxottica Eye Care. Perhaps you are, too.
---
Haag-Streit

Haag-Streit USA is a leading provider of medical equipment for optometrists. Our experience is the foundation for developing, designing, and producing unparalleled medical instruments and equipment. From slit lamps to perimeters, digital imaging to exam chairs, we set the standard for precision mechanics and innovative technology.
iCare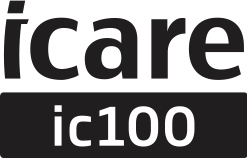 Marco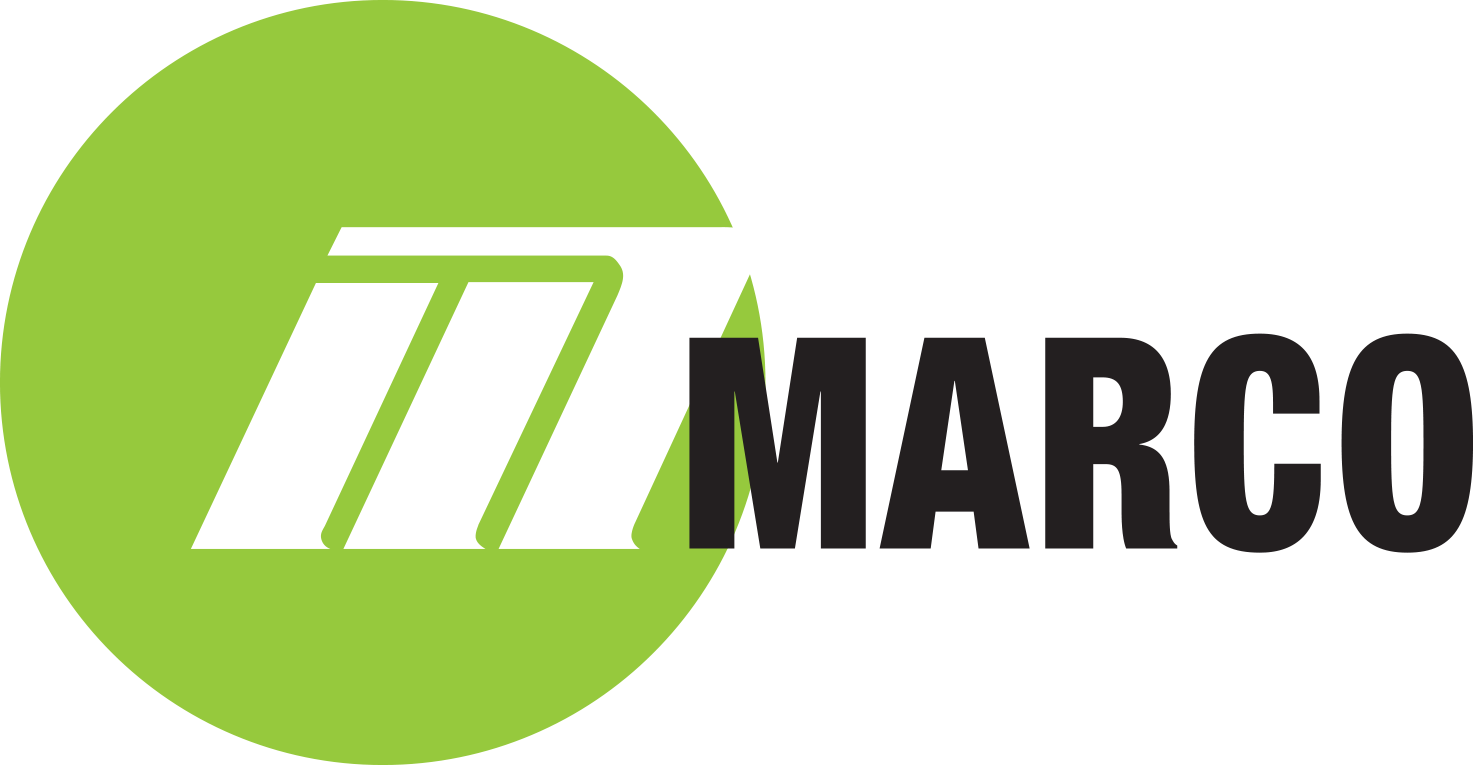 Marco Ophthalmic is the government's most complete source of diagnositc equipment used in government hospitals and healthcare facilities. We provide a high quality line of products for ophthalmology and optometry.
Topcon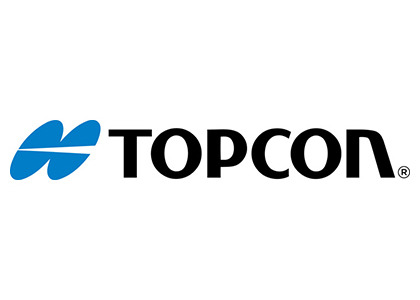 VSP

Walmart Health and Wellness

Whether you're an experienced doctor or a new graduate looking for a community practice to launch a great career, take your profession to the next level at Walmart. As a Salaried Optometrist (Full Time and Part time opportunities available), you'll concentrate on patient care – while enjoying all the stability, salary, and benefits that come with working for the world's largest retailer.
Hotel
Ritz Carlton Atlanta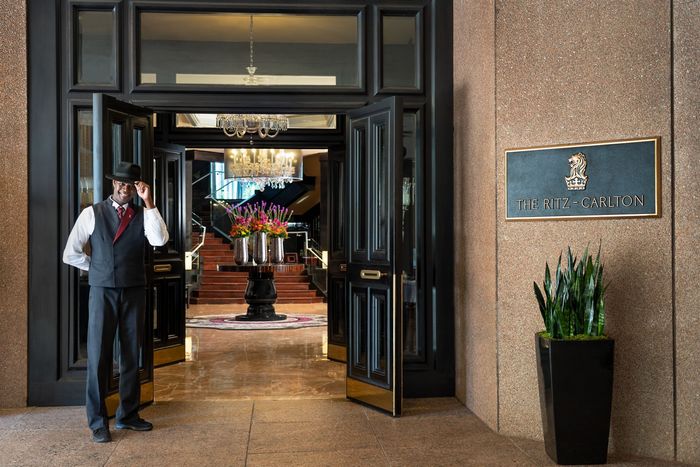 We are excited to return to the Ritz Carlton Atlanta! We have secured a government rate room block for the week of the AFOS and SECO meeting. Join us in this spectacular hotel 0.5 miles away.
Once registered, you will receive an email with the link to register for your discounted hotel room. If you are waiting on funding and would like to reserve a room before the block fills up, please contact Dr. Wright.