General Information
We hope to see you in New Orleans in 2022!

Join us for the 2022 AFOS Annual Meeting at SECO March 7-8!!
The AFOS SECO meeting is an all inclusive package for AFOS members and Federal Service Optometrists from March 7 to March 8th in New Orleans, LA.

Those registered for SECO through this AFOS program, attend the AFOS meeting on the afternoon/evening of Monday, March 7th and all day Tuesday, March 8th at the DoubleTree New Orleans (AFOS headquarter hotel), and continue with the remainder of the SECO program (SECO program valued at $761 early bird/$866 regular) from Wednesday, March 9 through Sunday, March 13. This is 45+ hours of CE available to you for more than a 25% discount!!

Please note that we are working closely with SECO and the DoubleTree to ensure all health and safety precautions are in place, as well as upholding all nationally recommended precautions, including mandatory mask-wearing and social distancing.
AFOS Meeting includes:
11+ Hours of excellent COPE approved CE including Service Chiefs' Breakout Sessions

Receive great savings on the combined AFOS/SECO program!!

AFOS 2022 Business Meeting

Newest technology and innovations in the AFOS Exhibit Hall

Service Camaraderie

Fantastic city and fun event!

Great hotel and location!! Hotel room block below government rate.


Your registration also includes membership to SECO University. A premier online CE platform valued at $295.


-------------------------------------------------------------------------------------------------
Registration Rates for AFOS and SECO Bundled Package
Early Bird Rate - Now through January 26, 2022

$549 AFOS Members in good standing*

$749 Federal Service OD Non-member rate

Late or Onsite Rate - January 27 to March 7, 2022

$649 AFOS Members in good standing*

$849 Federal Service OD Non-member rate

Current Residents

$25 Current AFOS Resident Members in good standing*

$75 Non-member rate

Students

$20 Current Student Members in good standing*

$50 Non-member rate

Non OD/Guest for Luncheon & Reception

$100

AFOS Meeting Only

$175 AFOS Members in good standing* ~ Early Bird Rate

$225 AFOS Members in good standing* ~ Late or Onsite Rate

$350 Federal Service OD Non-member rate ~ Early Bird Rate

$400 Federal Service OD Non-member rate ~ Late or Onsite Rate
---
Meeting Information

Mask and Vaccination Requirements
*As of March 3rd, the mask mandate has been lifted.
Testing or Vaccination Requirements:
Proof of full vaccination (two doses of a two-dose vaccine series (e.g. Pfizer, Moderna), or one dose of a single-dose vaccine series (J&J) for all eligible individuals 5 years and older, or a negative COVID-19 PCR, molecular, or antigen test within 72 hours, is required at most indoor venues including dining and entertainment venues, and outdoor events where more than 500 people are in attendance.
It is important to note that with testing, the report must list the individual's name, date of the test, and results clearly visible on the official report.
** More information on current guidelines in New Orleans can be found
HERE
.
---
---
Meeting Dress Requirements
*
Air Force
: Service Dress for both meetings. Civilian clothes are authorized on travel days.
Air Force members traveling in a Permissive Temporary Duty (PTDY) status are not required to wear their uniform.
*
Army
: AGSUs for both meetings. Business Casual attire is appropriate for day of arrival and departure for Army members.
Army members traveling in a Permissive Temporary Duty (PTDY) status are not required to wear their uniform.
*
Navy
: Khaki's or Service Dress Blues for both meetings (sweater or Eisenhower jacket is authorized with Blues unless presenting). Civilian clothes are authorized on travel days.
*
PHS/IHS
: Service dress blues for both meetings. Business casual approved for travel days.
*
VA
: Business professional
*
Civil Service & GS
: Business professional
---
All Attendees will need to complete the quick survey below! Please indicate if you have any food allergies or sensitivities.
Event Agenda
Monday, March 7th:
AFOS Special Events
1330 – 1900 ~ Registration and packet pick-up for attendees
AFOS Continuing Education Program ~ 4 hours of CE
1400 – 1500 ~ AFOS Leadership series: "Introduction to Six Sigma in an Optometric Environment" by Jim Cordes (COPE ID: 76955-PM)
1500 – 1600 ~ Exhibit Hall Opening
1600 – 1650 ~ "Sports Vision: Enhancing Visual Performance and More" by Cody Peterson, OD (COPE ID: 76870-FV)
1650 – 1720 ~ Exhibit Hall & Networking Break
1720 – 1900 ~ "AFOS Grand Rounds Spring 2022" (COPE ID: 772340-TD)
1900 – 2030 ~ Exhibit Hall Opening Reception
Tuesday, March 8th:
0700 – 0900 ~ Registration and packet pick-up for attendees
AFOS Continuing Education Program ~ 8 hours of CE
0700 – 0800 ~ Breakfast and Exhibit Hall
0800 – 0940 ~ "Current initiatives regarding eye care in the military" by Michael Pattison, OD and Scott McClellan, MD (COPE ID: 76956-PB)
0940 – 1000 ~ Exhibit Hall & Networking Break
1000 – 1050 ~ "Public Health Implications of the Covid-19 Pandemic - A Look Back The Road Ahead" by Michael Mittelman, OD (COPE ID: 76965-PB)
1050 - 1130 ~ Exhibit Hall & Networking Break
1130 – 1240 ~ AFOS Annual Business Meeting and Membership Luncheon
1240 – 1420 ~ AFOS Service Breakout Sessions by Branch Specialty Leaders ~ (COPE ID: 77312-PB)
1420 – 1500 ~ Exhibit Hall & Networking Break
OR
1420 – 1500 ~ "Specialty Contact Lens Cases" by Dr. Brooke Messer
1500 – 1550 ~ "Stuck In A Rut Corneal Ulcers" by Dr. Justin Schweitzer (COPE ID 72877-AS)
1550 - 1620 ~ Exhibit Hall & NetworkingBreak
1620 – 1800 ~ "Now What? Managing Surgical Postoperative Complications" by Dr. Justin Schweitzer (COPE ID 74562-PO)
1800 – 1930 ~ Closing Reception with Exhibitor Spotlight and Raffle giveaways

March 9th – 13th ~ SECO at the Ernest N. Morial Convention Center (Wednesday to Sunday – 30+ hours CE)
Event Speakers
Mr. Jim Cordes

An expert consultant in developing and improving hard and soft results of various business processes. Wide range of experience across multiple industries including medical, technology, customer service, and manufacturing. Certified expert areas including Six Sigma, Business Process Reengineering, Statistical Quality Control, Total Quality Management.

Dr. Cody Peterson

Dr Peterson was born and raised in Washington state. He graduated optometry school at Midwestern University – Arizona College of Optometry in 2013. He joined the United States Air Force at the end of his second year of optometry school through the Health Professions Scholarship Program. His first assignment was at Little Rock Air Force Base, AR, followed by Lakenheath Air Base in the United Kingdom, and most recently was stationed at Minot Air Force Base, ND. Dr Peterson is presently the inaugural Sports Vision Fellow at University of the Incarnate Word's Rosenberg School of Optometry in San Antonio, Texas. He has thoroughly enjoyed his time serving in the Air Force, highlighted by a short tour to Bangladesh training locals in disaster response measures and providing humanitarian optometry care. Dr Peterson became a fellow of the American Academy of Optometry in 2020. He is very happily married to his wife, Laura. They have 4 children ranging from age 6 to 14. His hobbies include playing tennis, golf, disc golf, basketball, mountain biking, traveling, and attempting to get a ride on every air frame in the Air Force's fleet!

Dr. Michael Pattison

Mike Pattison was born and raised in Port Huron, Michigan and attended St. Clair Community College receiving an Associate's Degree , the University of Michigan receiving a Bachelor of Science Degree in Zoology and later the Hartford Graduate Center where he received a Master of Science Degree in Health Care Management. He obtained his Optometry degree from the Michigan College of Optometry in 1981 and entered the Navy that year. While in the Navy, Mike also completed the Executive Medicine Program at the Naval Post-Graduate School and graduated from the Naval War College. During his 30 year career, Mike was stationed in the Philippines, Connecticut, Rhode Island, Texas, Virginia and retired in Maryland. His military positions have included Commanding Officer at the Naval Ophthalmic Support and Training Activity, the Integrated Service Chief during the Walter Reed Consolidation, Navy Specialty Leader, Executive Agent for the DoD Optical Fabrication Enterprise, Command of the Tri-Service Optician School and served as a member of Navy Medicine Executive Steering Committee and the initial Inter-Service Training Realignment Organization which was active in the consolidation of military health care training. Since retiring from the Navy, Mike has worked as an Occupational Vision Optometry as part of the Tri-Service Vision Conservation and Readiness Program at the Army Public Health Center in Maryland before moving to his current position as the Readiness and Operations Optometry Program Manager at the Vision Center of Excellence. In addition, he has been very active in the Armed Forces Optometry Society serving in all Board positions except Vice President and serving as the Active Executive Director from April 2011 to May 2012. Mike currently lives in Maryland with his wife Julie.

COL Scott McClellan

Colonel Scott F. McClellan was born and raised in Easthampton, Massachusetts. He matriculated at the University of Rochester in Rochester, New York, graduating Magna Cum Laude with a Bachelor of Arts in Biology and a Minor in Psychology. He obtained his medical degree from the Uniformed Service University of the Health Sciences in 2000 and completed a Transitional Year Internship at Madigan Army Medical Center in the summer of 2001. He served as a flight surgeon in the Vilseck Health Clinic and later as Brigade Surgeon for the 3rd Brigade, 1st Infantry Division in Vilseck, Germany. He deployed to Kosovo in November 2002 as the Multi-National Brigade East (MNBE) Deputy Surgeon. From 2003-2006, he completed a Masters of Public Health at the University of Texas Medical Branch in Galveston, Texas and a Residency in Aerospace and Preventive Medicine at the Naval Aerospace Medicine Institute on Pensacola Naval Air Station, Florida. He reported to Hunter Army Airfield, Georgia as the 3rd Aviation Brigade Surgeon in the summer of 2006 and later deployed in support of Operation Iraqi Freedom (OIF) 07-09 from May 2007 to July 2008. He completed an Ophthalmology Residency at Madigan Army Medical Center from 2009-2012. After serving a year as a staff Ophthalmologist in Fort Polk, Louisiana and completing his Intermediate Level Education-Common Core (ILE-CC) Course in Fort Belvoir, Virginia, he became fellowship trained in Cornea, External Disease, and Refractive Surgery at the Wilmer Eye Institute, Johns Hopkins Hospital in Baltimore, Maryland from 2013-2014. He served two years as the Chief of Surgery and later as the Deputy Commander for Clinical Services at the Kimbrough Ambulatory Care Center on Fort George G. Meade, Maryland. From 2016-2019, he was the Chief and Chairman of the Ophthalmology Service within the Walter Reed National Military Medical Center-Uniformed Services University's Department of Surgery in Bethesda, Maryland. He served as the Director, U.S. Army Medical Command (MEDCOM) Root Cause Analysis Event Support and Engagement Team (RESET) at the Office of the Surgeon General (OTSG) in Falls Church, VA from 2019-2021. He graduated from the Army War College Distance Education Program (AWCDEP) in July 2021 and recently transitioned to the role of Branch Chief, Vision Center of Excellence (VCE), Defense Health Agency (DHA) Research & Engineering in August 2021.

Dr. Michael Mittelman

Dr. Michael H. Mittelman, inducted in July 2013 as the sixth president of Salus University (established by the Pennsylvania College of Optometry). Beginning as a Navy optometrist following his 1980 graduation from the Pennsylvania College of Optometry, Dr. Mittelman served with distinction for more than three decades in the U.S. Navy in a succession of increasingly responsible, mission-critical command positions. Prior to his appointment by the Salus University Board of Trustees, Dr. Mittelman was Deputy Surgeon General of the Navy and had achieved the rank of Rear Admiral (Upper Half). His exemplary career included posts around the world – covering land, sea and air responsibilities – as he became one of the most influential medical professionals to serve in the American military.

In addition to being a highly decorated naval officer, Dr. Mittelman has been recognized by his medical peers. He is a:

Fellow of the American College of Healthcare Executives (FACHE)
Fellow of the American Academy of Optometry (FAAO)
Diplomate in the FAAO Section in Public Health and Environmental Vision
Member of the American Optometric Association and recipient of its 2012 Distinguished Service Award
Past president of the Armed Forces Optometric Society and recipient of its Orion Award
Recipient of the 2012 Distinguished Service Award of the American Optometric Association (AOA)
Inducted into the American Optometric Association (AOA) Optometry Hall of Fame 2021 (Class of 2019)

Dr. Mittelman, a New York native (City of Long Beach, Nassau County), earned a Bachelor of Arts degree from Jacksonville University in 1975 and a Master of Public Health degree (MPH) from the University of Alabama at Birmingham in 1990. He graduated from the Naval War College non-resident program in 1991. Dr. Mittelman earned a Master of Business Administration (MBA) from Temple University in 2019. The father of three daughters, he and his wife now reside in Pennsylvania.

Dr. Messer received her doctor of optometry degree from Southern California College of Optometry, and subsequently went on to specialize in Cornea and Specialty Contact Lenses by completing a one-year residency. She is highly trained in fitting specialty contact lenses for keratoconus, post surgical corneas, and other corneal diseases, as well as multifocal contact lenses, and orthokeratology contact lenses for myopia management.

Dr. Messer has authored articles for publications such as Contact Lens Spectrum and Review of Optometry, and enjoys teaching other doctors complex contact lens fitting techniques in classroom and clinical settings. Dr. Messer is a fellow of the American Academy of Optometry and the Scleral lens Education Society.

Dr. Justin Schweitzer

Dr. Justin Schweitzer specializes in advanced glaucoma, refractive surgical clinical care, and anterior segment pathology at Vance Thompson Vision. He received his professional training and Doctor of Optometry degree from Pacific University College of Optometry in Forest Grove, OR.

In 2012 he pursued his dream to focus on glaucoma, advanced anterior segment surgery care and pathology, joining Vance Thompson Vision in Sioux Falls, South Dakota. He earned Fellowship in the American Academy of Optometry in 2013, is the Optometric Externship Director at Vance Thompson Vision, and Adjunct Clinical Professor of the Illinois College of Optometry and Kentucky College of Optometry.

Dr. Schweitzer regularly lectures on glaucoma, anterior segment pathology, refractive surgical clinical care, and surgical management at state, regional, and national meetings. He is currently the Chief Medical Editor for Modern Optometry and has contributed book chapters, journal articles, and case studies in peer reviewed and non-peer reviewed journals including Review of Optometry, Optometry Times, Primary Care Optometry News, Optometric Management, The Journal of Cataract and Refractive Surgery, Clinical Ophthalmology, and The Journal of Glaucoma. He has research interests in minimally invasive glaucoma surgery and biomechanical properties of the cornea as it relates to glaucoma.

Dr. Schweitzer is an advocate of an integrated eye care delivery model and is currently serving as a board member for the South Dakota Optometric Society. He also serves as a board member of the Optometric Glaucoma Society, a member of the American Optometric Association, Optometric Cornea, Cataract, and Refractive Society, Scleral Lens Education Society, Intrepid Eye Society, and is actively involved in his communities eye care initiatives.
AFOS Grand Rounds
Exhibit Hall
Bausch and Lomb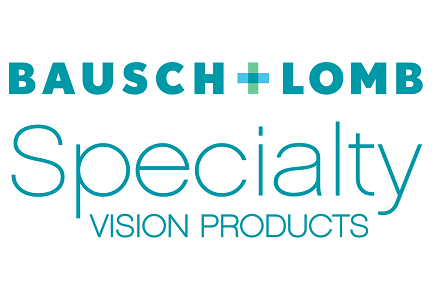 The Bausch + Lomb Specialty Vision Products group is dedicated to delivering innovative products, education, and training for eye care professionals in the customized contact lens category. With Alden Optical and Unilens as part of the Specialty Vision Products family, eye care professionals will have the support they need to help patients with challenging visual conditions.
The vision of Bausch + Lomb Specialty Vision Products is to improve access to specialty lenses by educating practitioners on the finer points of advanced technology lenses, including those designed for irregular corneas as well as those for presbyopes.
Glaukos

Haag-Streit

Haag-Streit USA is a leading provider of medical equipment for optometrists. Our experience is the foundation for developing, designing, and producing unparalleled medical instruments and equipment. From slit lamps to perimeters, digital imaging to exam chairs, we set the standard for precision mechanics and innovative technology.
iCare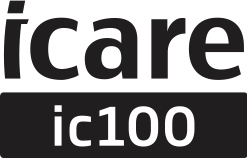 Marco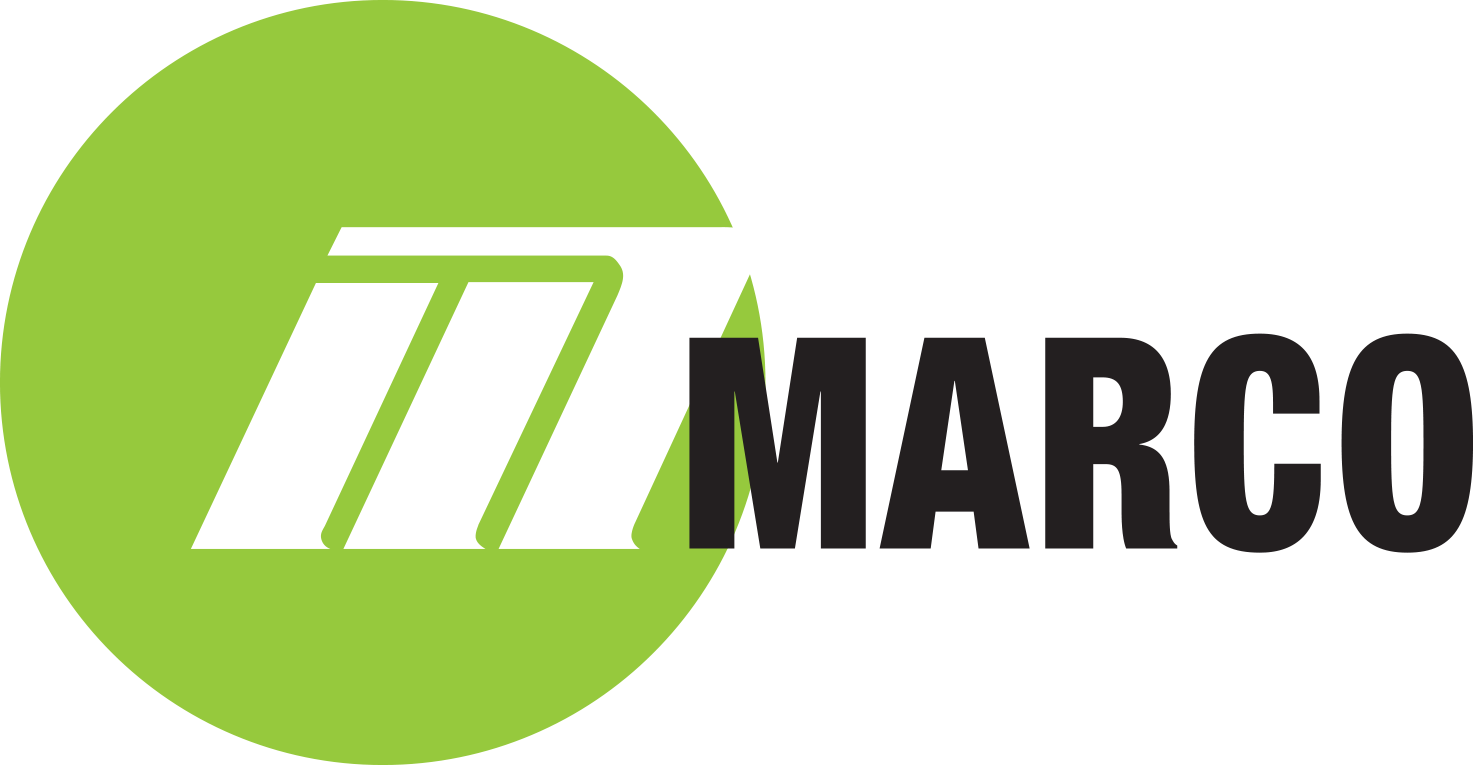 Marco Ophthalmic is the government's most complete source of diagnositc equipment used in government hospitals and healthcare facilities. We provide a high quality line of products for ophthalmology and optometry.
Oasis Medical

Optos

Topcon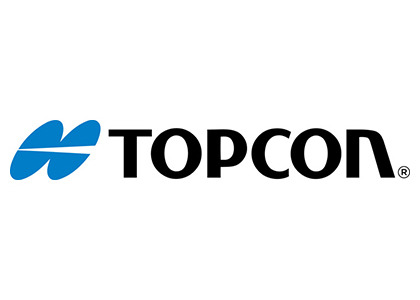 Walmart Health and Wellness

Whether you're an experienced doctor or a new graduate looking for a community practice to launch a great career, take your profession to the next level at Walmart. As a Salaried Optometrist (Full Time and Part time opportunities available), you'll concentrate on patient care – while enjoying all the stability, salary, and benefits that come with working for the world's largest retailer.
Zeiss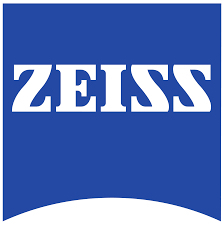 Hotel
DoubleTree by Hilton Hotel New Orleans
The great Canal Street location puts the best of downtown New Orleans in reach, from the French Quarter to the Superdome. The hotel is next to Harrah's Casino and less than a mile from the Convention Center. Plus, you are only a five-minute walk from the Riverwalk and the Aquarium of the Americas.