Complete Story

12/04/2020
Remembering Col. Donald Dean Dunton, O.D., USAF, Retired
In Memorium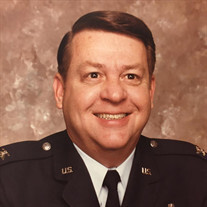 ~ AFOS Charter Member
~ AFOS President 1977
~ AFOS Life Member
Dr. Donald Dean Dunton was born April 17, 1937, in Overland, Missouri, and was welcomed home to the comfort of our Lord on October 27th, 2020, at 83.

He spent his youth in Missouri where he attended Ritenour High School. His activities included playing football and participating in social and class leadership roles. He attended St. Louis University as an undergraduate in preparation for optometry school at the Illinois College of Optometry in Chicago. While in optometry school he held positions of President and Vice President of the Omega Delta optometry fraternity.

He retired from the Air Force after 24 years in 1985. His distinguished career was spent serving our military personnel during his time at bases in Nebraska, Spain, California, Texas, Virginia, and Washington DC. His time was highlighted by his assignment as Chief of Optometry under the Surgeon General, with command of over 225 military optometrists stationed in 114 locations around the world. He also served as President of the Armed Forces Optometric Society. Colonel Dunton received the Meritorious Service Medal, Air Force Commendation Medal, Air Force Outstanding Unit Award, National Defense Service Medal, Air Force Longevity Service Award, and Legion of Merit Award. Additionally, he is honored annually by the presentation of the: USAF Col. Donald D. Dunton Ophthalmic Senior NCO of the Year award; and USAF Col. Donald D. Dunton Outstanding Civilian of the Year award.

Upon retirement from the Air Force, he embarked on his second career in the city of Hartsville, SC as a practicing Optometrist and a community servant. He worked passionately to ensure that his patients received the best care and advice, and always made time to provide a personal touch. This endeared him to the generations of families that he cared for.

His personal life was one of many passions including traveling, flying, and collecting (tinkering with) antique automobiles. Each could be observed in his actions. Be it yearly trips abroad with friends, enabling the expansion of the Hartsville airport and flying the "Mooney", or spending time in "the Barn" with his Model A's and prized collection of memories. But none of these memories were more important to him than the ones that are carried on by his family and friends as we recall all the smiles, laughter, and lessons that will last forever.

He is preceded in death by his parents, Algernon P. and Leona Dunton, and sister, Clara Jo Heck. Don is survived by his wife, Carla Jean Dunton of Hartsville, SC; his son, Dean Dunton and his wife, Kirsten, and their children, Dow and Redford of Wake Forest, NC; his daughter, Carrie Kittrell and her husband, Christopher, and their children, Kate and Chloe of Chamblee, GA. His brother, William S. Dunton of Saratoga, CA survives him as well.

To honor his life, his memorial service will be on the grounds at the First Presbyterian Church of Hartsville on Friday, October 30th, 2020, at 2:00 pm. The Rev. Ashley Cheek will officiate.

The family kindly requests that no flowers be sent. Please consider making memorial donations to the Darlington County Humane Society, Box 1655, Hartsville, SC 29550.
---