Details

August 29, 2023
7:30PM - 8:30PM EST
AFOS Tuesday Talk
The Pediatric Prevalence of Keratoconus: The Groundbreaking Results that Will Change Your Clinical Practice!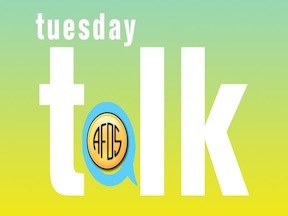 Join us on August 29th at 7:30pm ET
AFOS Member, Dr. Andrew Morgenstern, and Dr. S. Barry Eiden will present a fantastic 1 hour COPE course that reviews the results of the International Keratoconus Academy (IKA) observational, prospective study that was designed to establish the prevalence rate of keratoconus (KCN) in the pediatric population in the United States. This course will change your clinical practice!
| | |
| --- | --- |
| Dr. Andrew Morgenstern | Dr. Barry Eiden |
Add to Calendar
aCLuDhaqizCaPxAftmqF167204
08/29/2023 07:30 PM
08/29/2023 08:30 PM
false
America/New_York
AFOS Tuesday Talk
Join us on August 29th at 7:30pm ET AFOS Member, Dr. Andrew Morgenstern, and Dr. S. Barry Eiden will present a fantastic 1 hour COPE course that reviews the results of the International Keratoconus Academy (IKA) observational, prospective study that was designed to establish the prevalence rate of keratoconus (KCN) in the pediatric population in the United States. This course will change your clinical practice! Register Here Dr. Andrew Morgenstern Dr. Barry Eiden  
----
---