Details

June 24 - 26, 2021
AOA Optometry's Meeting 2021
Denver, CO
As part of this recovery and renewal process, the AOA is happy to announce they have set the date for Optometry's Meeting to begin on June 24, at the Colorado Convention Center in Denver, Colorado.
Optometry's Meeting registration and housing are open! Join AFOS at the AOA Optometry's Meeting in Denver, CO, June 24-26, 2021! You can register for hotel rooms (below gov't rate) through the Optometry's Meeting website.
---
AFOS is excited to celebrate Dr. Michael Mittelman's induction in the
National Optometry Hall of Fame!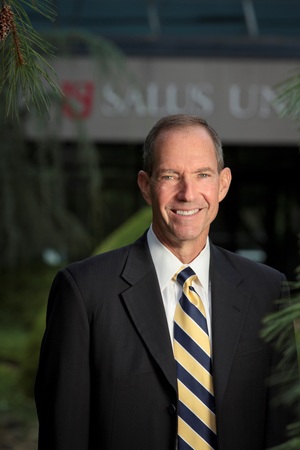 Please join us for the Induction Ceremony on Friday, June 25th from 6-8pm in the Bellco Theatre of the Colorado Convention Center.
Just following the ceremony, AFOS will be hosting a reception at the Hyatt Regency. The reception will be in the Capitol Ballroom from 8-9:30pm.
Please RSVP below if planning on attending!
RSVP for Celebration Reception
---
Join AFOS Members for great lectures during OM!

---
Call for AFOS Delegates
If you are planning on attending the upcoming AOA Optometry's Meeting, the AFOS Board invites and encourages you to participate in the AOA House of Delegates as an AFOS Delegate.
The House of Delegates is the legislative and policymaking body of the AOA and has helped lead the advancement of optometry for over a century.
The House of Delegates will be held on the following dates and times:
Thursday, June 24th from 8am-3pm
Saturday, June 26th from 9am-12pm
Opportunities are available to join us for both days, one day, or just a few hours. No matter what you choose, we know you will have a great experience.
Help the Armed Forces Optometric Society's voice be heard!
Contact Dr. Wright if interested
Add to Calendar
aCLuDhaqizCaPxAftmqF167204
06/24/2021
06/26/2021
true
AOA Optometry's Meeting 2021
As part of this recovery and renewal process, the AOA is happy to announce they have set the date for Optometry's Meeting to begin on June 24, at the Colorado Convention Center in Denver, Colorado. Optometry's Meeting registration and housing are open!  Join AFOS at the AOA Optometry's Meeting in Denver, CO, June 24-26, 2021! You can register for hotel rooms (below gov't rate) through the Optometry's Meeting website.  Optometry's Meeting Website AFOS is excited to celebrate Dr. Michael Mittelman's induction in the National Optometry Hall of Fame! Please join us for the Induction Ceremony on Friday, June 25th from 6-8pm in the Bellco Theatre of the Colorado Convention Center. Just following the ceremony, AFOS will be hosting a reception at the Hyatt Regency. The reception will be in the Capitol Ballroom from 8-9:30pm.  Please RSVP below if planning on attending! RSVP for Celebration Reception Join AFOS Members for great lectures during OM! Full Conference Brochure Call for AFOS Delegates If you are planning on attending the upcoming AOA Optometry's Meeting, the AFOS Board invites and encourages you to participate in the AOA House of Delegates as an AFOS Delegate.  The House of Delegates is the legislative and policymaking body of the AOA and has helped lead the advancement of optometry for over a century.  The House of Delegates will be held on the following dates and times: Thursday, June 24th from 8am-3pm Saturday, June 26th from 9am-12pm Opportunities are available to join us for both days, one day, or just a few hours. No matter what you choose, we know you will have a great experience.  Help the Armed Forces Optometric Society's voice be heard!   Contact Dr. Wright if interested
Denver, CO
---