06/25/2021
Congratulations to Tyson Brunstetter!
A huge congrats to AFOS Member, Dr. Tyson Brunstetter (CAPT USN ret)! Tyson was awarded the AOA 2021 Presidential Award for his service to optometry!
Dr. Brunstetter was awarded at the 2021 AOA Optometry's Meeting by Dr. Bob Layman (AOA President-elect) and Dr. Bill Reynolds (AOA President).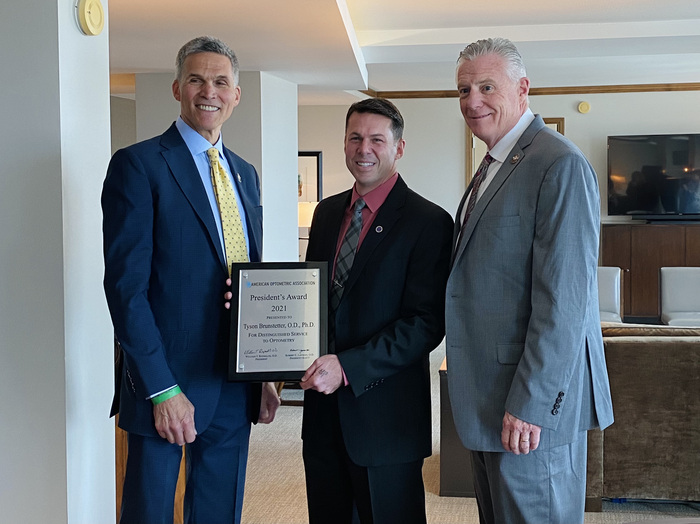 Tyson and his son, Bayden, had the special opportunity of meeting CPT Jerry Linenger after his Opening Session address. Dr. Linenger is a retired U.S. Navy flight surgeon and NASA astronaut. He talked about the awe and peril of space travel, including surviving 5 months on board a Russian Space Station.