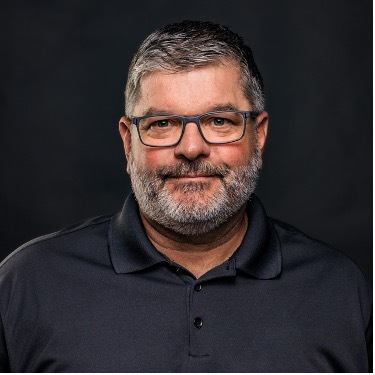 Ron has been with VSP Vision for over 9 years, currently as the Vice President of Talent Acquisition. He started hisprofessional career in the United States Air Force. He worked in Logistics supporting Military Traffic Management Command, Military Airlift Command, Air Force Special Operations Command and Air Force Recruiting Service. Heparticipated in several deployments in a leadership role in support of Operation Just Cause, Desert Storm, Iraq Campaign, Operation Provide Hope, Kosovo Campaign, Global War on Terror and Humanitarian Missions. Hereceived 4 Air Force Meritorious Service Medals, 6 Air Force Commendation Medals and 7 Air Force Achievement Medals in his 27 years of service. After leaving the Air Force He went to work for Dignity Health in Human Resources as the Lead Nurse Executive Recruiter for 4 years. After leaving Dignity Health he continued his work in Human Resources at VSP Vision where he has held several progressive leadership positions leading him to his current role as Vice President, Talent Acquisition. He also currently serves the Vice Chairman of the Board for Sacramento Works, INC., a 27-member volunteer board of directors that is charged with providing policy, planning and oversight for local workforce development initiatives. Sacramento Works unites business, labor, education, and public agencies to assure qualified and trained workers are available to meet the needs of the region's economy.
Ron has a Bachelor of Science Degree in Technical Management, as well as Associates of Science Degrees in Human Resources Management and Transportation. He also has certifications to include Achieve Global Professional Selling Skills-Certified Trainer (Core, Applications and Coaching) and AIRS Professional Recruiting Certifications in Internet Recruiter, Advanced Internet Recruiter, Diversity Recruiter, Social Sourcing and Elite Certified Recruitment Expert.
Ron and his wife of 32 years, Mary, reside in Cameron Park, California. They have three sons – Ron, Andrew, and Adam: and three grandsons – Ty, Jack and DJ. Ron enjoys outdoor activities, especially playing golf and cheering for all the Cleveland-based professional sports teams.


Ron Orr
Vice President| Talent Acquisition
ron.orr@vsp.com
VSP Vision | See Healthy. Stay Healthy.